Apr 24, 2020
0
---
All of our items come with 6 months of included support and free lifetime updates for your theme. Once the 6 months of included support is up, you have the opportunity to extend support coverage for 6 or 12 months further. If you choose to not extend your support. you will still be able to submit bug reports via email or item comments and still have access to our online documentation and video tutorials.
Envato clarifies item support here http://themeforest.net/page/item_support_policy
We have an advanced, secure ticket system to handle your requests. Support is limited to questions regarding the theme's features or problems with the theme.
How To Start Receiving Support
Step 1 – Register A User Account
Go to this link to register: https://whmcsdes.com/ca/register.php
Register a unique username and email address to setup your account. A validation email will be sent to your email address with a link to set your account password.
Don't know how to get the purchase key? check this reference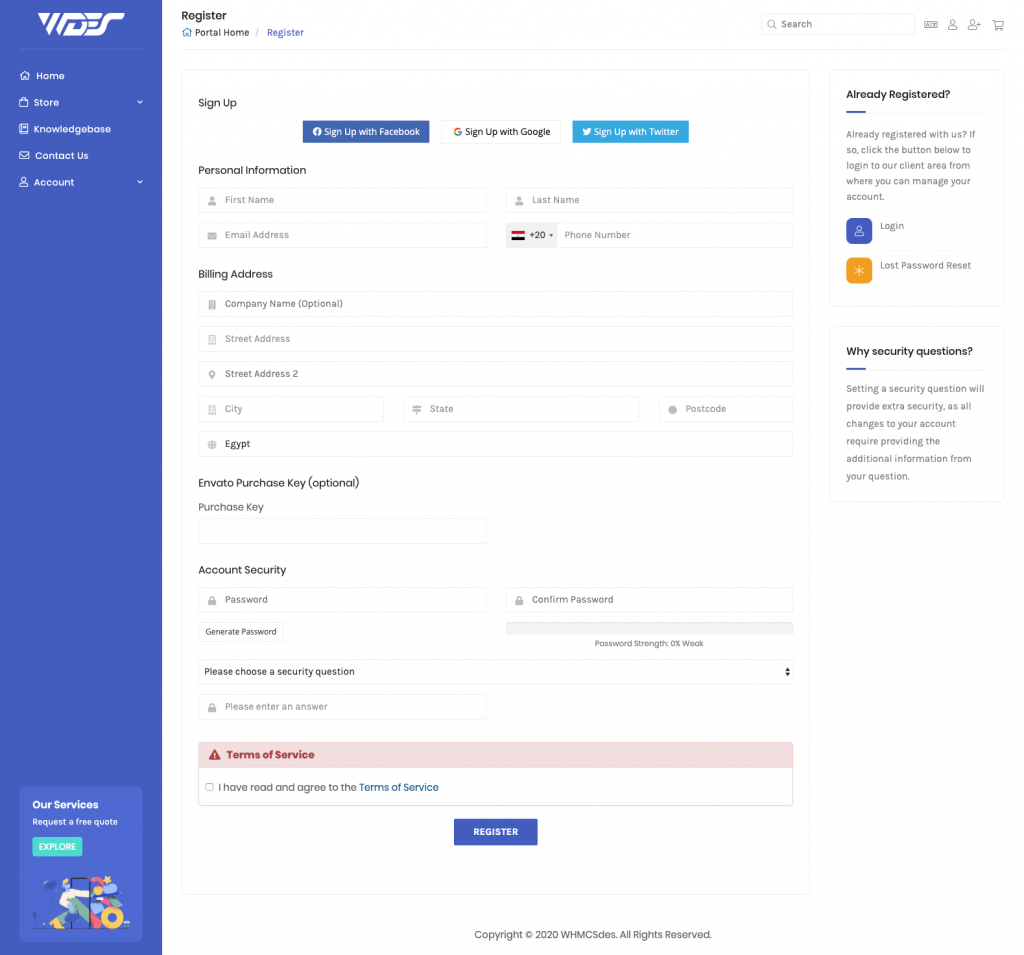 ---
Step 2 – Login To Your Account
When you log in from https://whmcsdes.com/ca/login.php, you will see the following user dashboard tabs: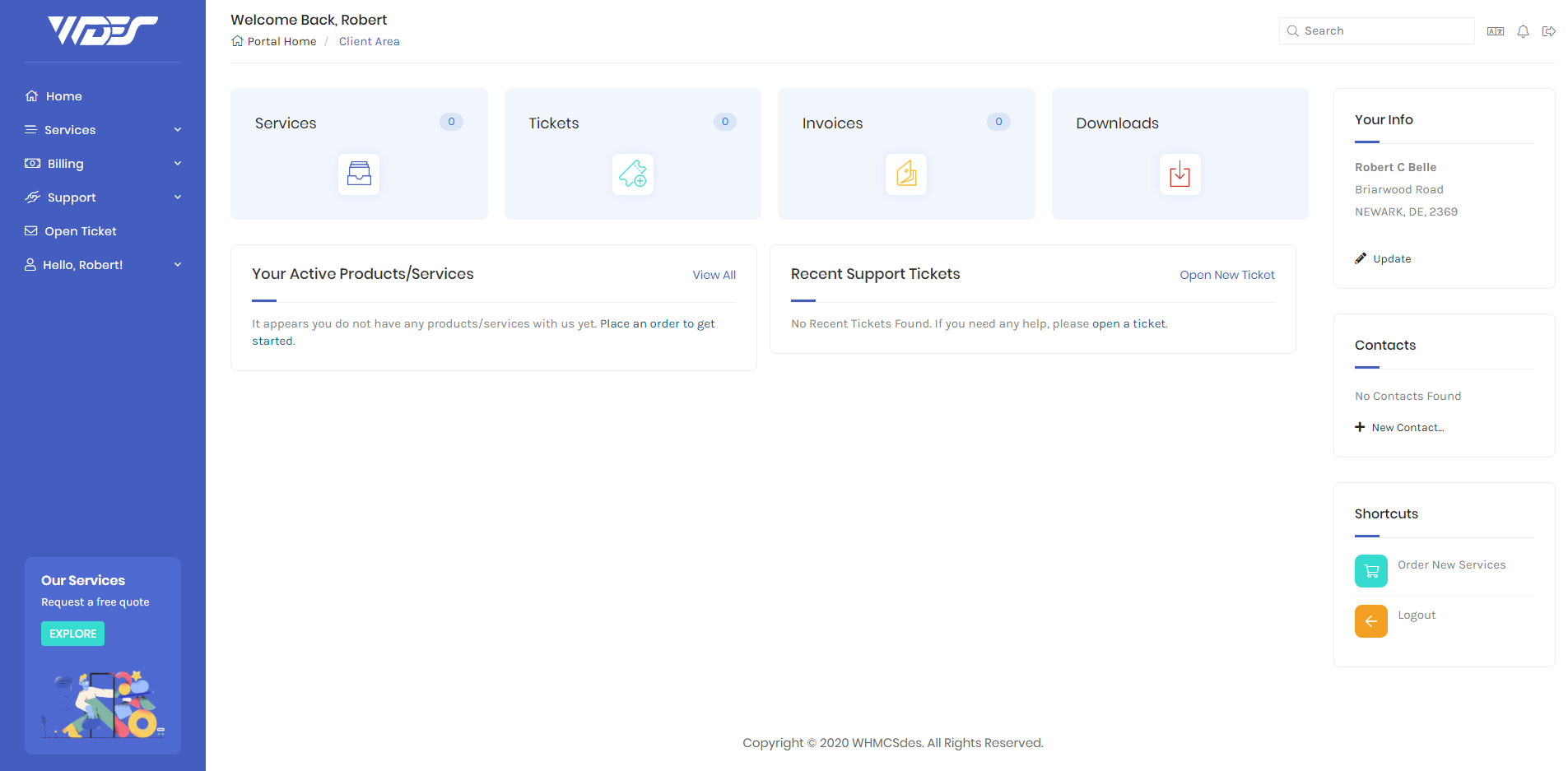 Servies Box – This box displays the items that you buy from the site no from Themeforest.
Tickets Box – This box displays your ticket history. You can view all open and closed support tickets, click to view individual tickets, and also send an additional reply to a ticket via this tab.
Invoices Box – This box displays your invoices if you buy any item directly from the site, not from Themeforest.
Download Box – This box you will find the items that you purchased from the site, not from Themeforest.
---
Step 3 – Submit A Support Ticket
When logged into your account you will see the 'Open New Ticket' in Recent Support Tickets box or use this direct link – https://whmcsdes.com/ca/submitticket.php
After that you will choose the Phox Support department :
Below is what the ticket creation page looks like:
Once submitted, the ticket is added to our support queue. All tickets are replied to by our team in a strict time order, from the oldest to the newest.